Now Compatible with Mac!
Click here to check if your device is compatible.
Transformer – Computer Compatible Portable Electronic Magnifier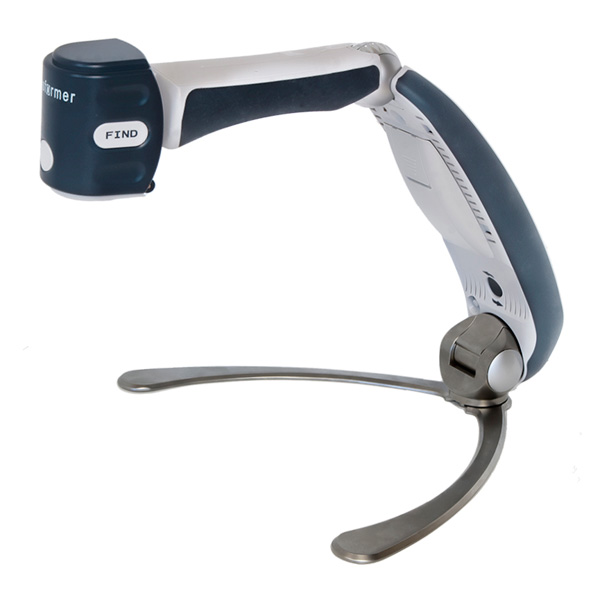 VGA/USB Compatible – Portable – Lightweight
Connects to monitor, laptop and desktop computer
The next generation of portable electronic magnifiers:
Transformer is the most flexible and portable solution for reading, writing and viewing magnified images at any distance. Compatible with popular magnification software and the latest windows operating systems, Transformer's unique compact design is perfect for school, work, or home.
Transformer Features
Weighs less than three pounds
2.4x to 30x magnification (based on 17″ screen)
Camera rotates 330° for reading, distance & self viewing modes
Auto install software / plug & play
Compatible with popular magnification software & the latest Windows* operating systems as well as Mac OS X*
USB connectivity for laptop/computer
VGA connectivity direct to monitor
Capture and store images (when connected to computer)
28 custom color select modes
Built in LED lighting
Battery operated – up to 4 hours
Includes soft carrying case & cloth sleeve
Memory setting for each camera position
Designed and Assembled in the USA
2 year warranty
Transformer Carrying Case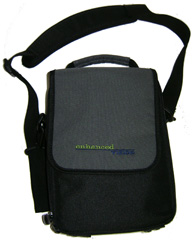 This lightweight carrying case lets you transport your Transformer with ease and comfort. Removable shoulder strap allows you to adjust the strap to your desired length or carry it by the handle.
Color Select Feature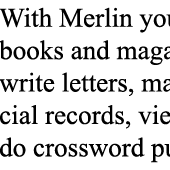 With our low vision electronic magnifiers, many color select options are available for increased contrast. Depending on your eye condition, certain text and background color combinations allow for ease of reading. All Enhanced Vision solutions incorporate 2 to 7 color select options. One of the color select options is black and white. It will convert anything you are viewing to a black and white image for increased contrast.
*Windows is a registered trademark of Microsoft Corporation.
*Mac OS X is a registered trademark of Apple Inc.
All other brand names are trademarks of their respective owners.